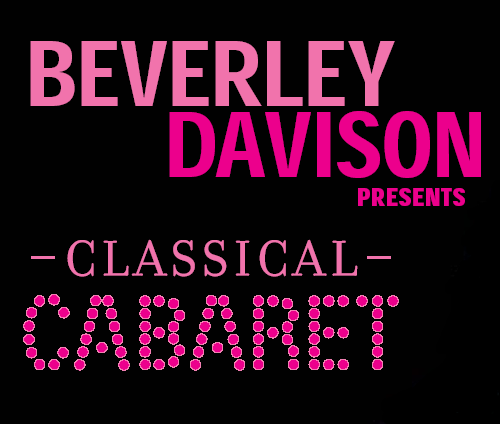 'Classical Cabaret' is a unique and highly entertaining show performed and presented by virtuoso violinist Beverley Davison. The repertoire, including classical, jazz, folk, film and popular music, features consummate violin playing and captivating singing. In demand at major theatres and festivals throughout the UK and overseas, the show enjoys sell-out performances. 'Classical Cabaret' offers an innovative flexibility; Beverley performs either with an accompanist in the 'Classical Cabaret' duo, with her dynamic 'Hot Strings'or in the all new 'Classical Cabaret' band line up.
Beverley Davison's 'Classical Cabaret' - with Hot Strings, comprises the best string players in the UK and is universally acclaimed by critics and audiences alike for its superb musicianship. The incomparable violin playing of Beverley Davison, complemented by the sheer energy and vivacity of Hot Strings creates an utterly compelling experience.
Beverley Davison's 'Classical Cabaret' Duo brings its own distinctive flare to the 'Classical Cabaret' brand, allowing further glimpses of Beverley's other extraordinary talents. The duo comedy works around the traditional relationship between diva soloist and accompanist - all wrapped up in some of the finest playing you are ever likely to hear!
The all new band line up comprises trumpet, trombone, keyboards, piano, reeds, kit, rhythm and bass guitar and offers a whole new level of swing to the 'Classical Cabaret' sound. Beverley Davison's 'Classical Cabaret' is inspiring, highly entertaining and the virtuosity is breathtaking.
"... fierce impassioned virtuosity which drew a roar of acclaim."